This post may contain affiliate links. If you make a purchase, I'll receive a commission. Disclosure.
Your ABOUT page is likely to be your second-most visited web page: it's where your site visitors decide whether or not you're the perfect person to help them and whether or not they like and trust you too, so getting it right is much more important than most people realize.
It's also one of the most difficult pages to write (writing about ourselves can be so weird), and the one most likely for business owners to get completely, utterly wrong. Let's see how you can use your about page to better inspire your site visitors to act.
Where most people go wrong is assuming that the about page is where you tell people all about you.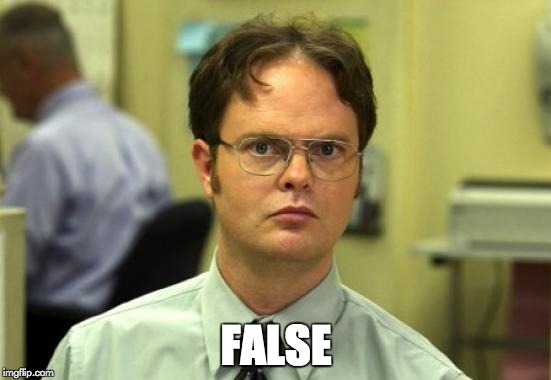 Your site visitors don't care about you (sorry) 
• They don't care about you, they care about how you're going to help them.
• They don't care about you, but they're curious to find out if they can relate to you.
• They don't care about your résumé, but they want to know how you're uniquely qualified to solve their problem.
What you want to do is make about you all about them.
How do you do that? By joining the conversation in their mind. So let's dig into how to go about that…
First, grab their attention
Your headline and your opening paragraphs are critical; if you don't get it right, people won't take the time to keep reading and learn all about how great you are. Immediately spell out exactly why reading the rest of the page is going to be useful for them.
Why are they on your about page?
You've piqued their curiosity enough for them to click on that "about" link — bravo!
But why did they click it? 
It's not to read your résumé — so don't plonk down your formal bio and call it good. They're there to see if you're somebody they'd be interested in knowing and buying something from.
Rather than a place to stick your stuffy résumé, think of it more like a sales page.
That doesn't mean it should be written with yucky hard-pitch sales copy, it means it should acknowledge their motivations, needs, and goals and convince them you're a useful person for them to know and work with.
On your side of the desk (because you have needs and goals too), it must be written to persuade them to take action.
Persuasion starts by making your customers feel like you completely understand and empathize with them.
It's about you only insofar as it relates to your dream client.
Do not lead with things like where you went to school, the awards you've won, or the story of how you started your business or why you're so passionate about it.
They.
Don't.
Care.
Yet.
Get clear about the following before you write your copy:
What do they need most?
I don't just mean "the stuff you sell," I mean what about "the stuff you sell" is going to change the game for them?
What future do they want?
How can you paint a picture of what that's like and how you'll help them get there?
What's the biggest, nastiest problem they're struggling with?
How exactly will you help them solve it?
How does having this problem make them feel?
Acknowledge that you understand how it feels to be where they're at right now.
Once you've established that you understand your customer and explained why you're the person that's going to help them, THEN you can launch into more nitty-gritty details about why you're professionally qualified and even more personal background information.
In fact, let me be more clear about this point: if you've won awards, if you went to a fancy college, if you have loads of amazing experience, if you've given Ted Talks… all of this is your PROOF. When using proof, it must go in this order for it to be relevant to your customer:
Your claim: "I help you _____"
The conversation happening in your customer's mind: "That's nice, now prove it. How are you qualified to do that?"
Provide your proof: I am qualified to help you because [insert impressive résumé stuff here]
Related: 
Understanding Customer Needs to Create Bullseye Offers
The Most Powerful Way To Use Testimonials to Boost Conversions
Brand Story Blueprint (Workbook) 
Be likable
People work with people they like.
Writing on the web works best when it's more conversational. Remember — this is not a cover letter for your résumé, it's more like grabbing a coffee with a potential client and having a real-human-person conversation with them.
Nobody actually talks like their formal bio sounds, and nobody would like someone who speaks in stiff, jargony language. Being "professional" doesn't mean you have to be "boring."
Your website is your stand-in, so let your personality shine through.
Include a photo
You want to use a photo that'll give people an impression of what you're like in person, whether you're warm and friendly, dynamic and no-nonsense, quirky and zany or whatever.
If you don't want to include a photo for whatever reason, I'd encourage you to strongly re-think that because it's going to hurt your conversions. People aren't going to trust you if they can't look you in the eyes and get a sense of you, people are visual and emotional creatures.
Marketing our businesses online means that we have to do everything we can to be human.
Does it need to be shot by a professional photographer? That helps, but no. I live in rural Croatia and it's virtually impossible for me to do a proper photo shoot without going to great lengths, but I don't let that stop me. My selfies are fine for now, and when I can manage it, I'll invest in something better.
Tell them exactly what they should do next
Think about your customer's journey so far. They've landed on your website — maybe your homepage or a blog post — good so far, so they clicked on "about." Now they're thinking you're really swell! And your job is NOT TO BLOW IT RIGHT NOW. We don't want them dropping off the page: "she seems nice" … *closes browser tab*
Tell them exactly what you want them to do next.
Now, if you ask for too much — like "buy this expensive service right now!" — you might scare them off.
Think instead about how can you guide them through your site and get them to "the next thing you need to know" stuff (which is usually your services or a sales page); or, how can you create a connection with this person so you can allow them to keep getting to know and trust you until they're ready to buy.
Choose one main thing as your call to action on the page. This is your conversion goal.
It might be:
👉Book a free 30 minute consultation
👉Sign up to receive my [lead magnet]
👉Head over to my services page to view my offerings
👉Follow me on Twitter / Connect with me on LinkedIn / Join my Facebook group (etc.)
When people take the action you want them to, they've converted. (Conversion doesn't always mean closing the big sale, it usually takes more points of contact to reach that point, so it's usually best to aim for a low-risk connection as a next step.)
Make your call to action really stand out by using scale and/or a high contrasting background color; make it visually POP (for lack of a less-cheesy way to put it).
Taughnee Stone is an award-winning designer, brand strategist, and location-independent business owner for over 15 years. Originally from Anchorage, Alaska, she now lives in Croatia with her husband, energetic Samoyed, and three bossy cats.